Begin your journey early and watch your finances thrive!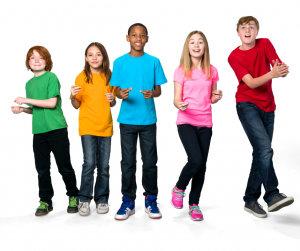 Young members who learn to manage money early build a strong financial base that will support them throughout their lives. It all starts with a share savings account and a minimum deposit of $5. All youth members have 24/7 account access with our Xpress Services.
Our members 12 and younger will also enjoy these benefits:
Birthday Card with a birthday bonus
Jr. Certificates (lower minimum balance)
Free coin counter
Teens can take advantage of checking and savings accounts and learn fiscal responsibility. Our in-school branches at Pottsgrove & Pottstown High Schools are part of our mission to help our younger generation prepare for financial independence.
Teen members also have access to:
Money Market Accounts
Jr. Certificates (lower minimum balance)
First Time Auto Buyer's Program
$1500 Annual Scholarship Opportunity – Congratulations to Erica Rossiter, winner of the 2022/2023 Scholarship!
Banzai Courses (new window/tab)Banzai Courses use real-life scenarios to demonstrate the power of good financial planning.  For kids, teens and young adults, these courses teach basic and advanced financial concepts.