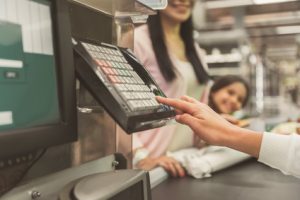 Sometimes things don't go as planned. When this happens with your checking account, it can be embarrassing. Our Privilege Pay Program helps you avoid the embarrassment and inconvenience of a returned check or denial at the counter for your everyday debit card transactions.
We will authorize and pay overdrafts for the following types of transactions:
Checks & other transactions made using your checking account number
Automatic Bill Payments
We will not authorize and pay overdrafts for the following types of transactions, unless you ask us to. Simply call us at 610.326.3705 or 800.446.8887 and complete the
Privilege Pay Opt In Form 

ATM transactions
Everyday debit card transactions
What fees will I be charged?
A fee of $33 will be charged each time an overdraft is paid
There are some Basic Limits:
You cannot exceed $333 negative balance, (including fees)
You must bring your account to a positive balance within 35 days
You must be a member for a minimum of 30 days
You cannot be delinquent on a loan for more than 10 days
You must have deposits of at least $333 in the past 35 days (not including loan proceeds)
You may withdraw from this program at anytime, simply call us at 610.326.3705
How does this work with my current overdraft protection?
When an item is presented for payment, we will first check availability of funds in your savings account or any other account you previously set up as an overdraft account. If the item cannot be paid from these available funds, the item will be covered by Privilege Pay, if you meet the qualifications.