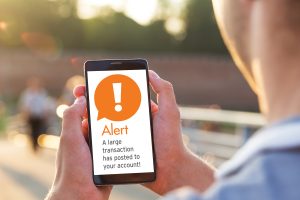 Help keep your accounts secure by registering to receive a text message or email when your card is used.   You can customize your alerts, choosing from several options and update your preferences at any time.
Purchases over a select limit
International purchases
Declined purchases
TCAFCU Credit and Debit cards must be registered separately.  Click on the links below to register your cards.
Credit Card Alerts (new window/tab)