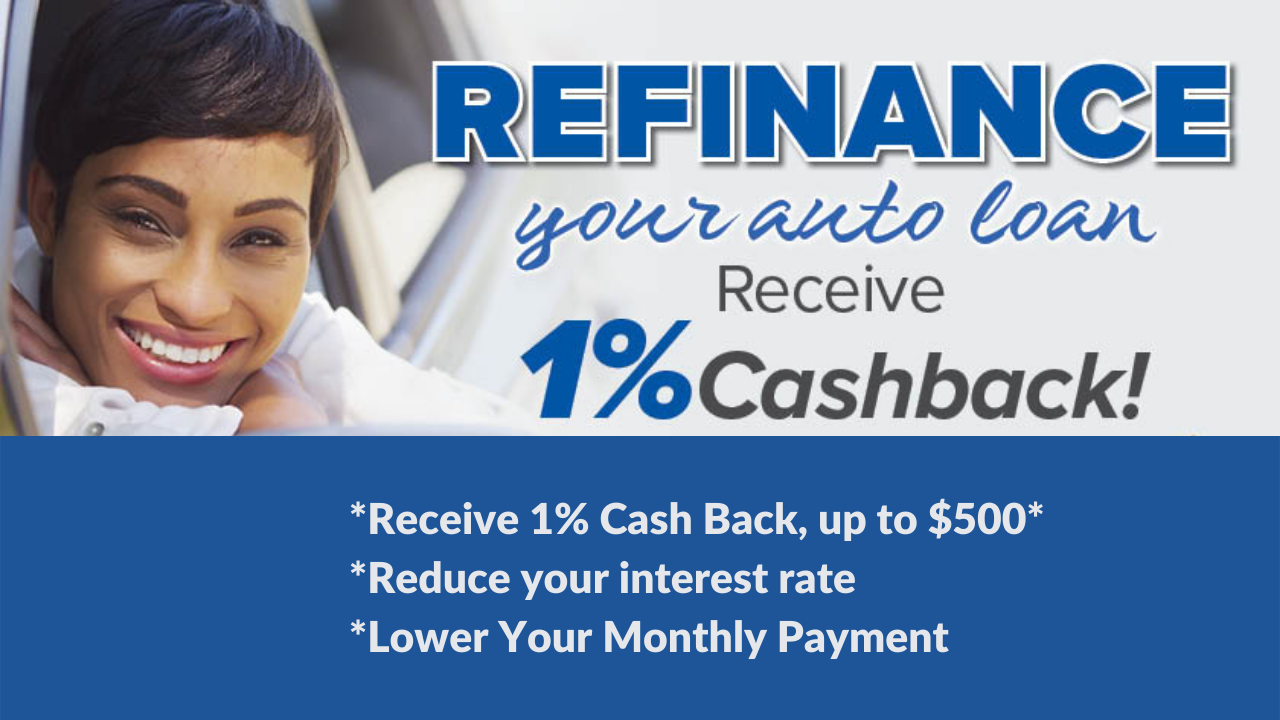 Your car is an essential part of everyday life and TCAFCU is here to help you save money.   For a limited time only, you can receive 1% cash back, up to $500*, when you refinance to a TCAFCU Auto Loan!
*Limited Time Only.   1% Cash Back Offer is valid on vehicle loans refinanced from another financial institution to TCAFCU. Offer will be based on the total
amount of the TCAFCU vehicle loan. To qualify for the cash back offer, loan amount minimum is $10,000. Loan balances under $10,000 will not qualify
for this cash back offer. The maximum cash back is $500 per vehicle loan. Commercial loans & existing TCAFCU loans are not eligible for this offer. Must
be 18 years of age to qualify. Cash back will be paid at the time the loan is funded. The loan must stay open for at least six (6) months, or the cash back
amount will be added to the loan payoff amount.